"Greg Powers is our 'Go To' guy. He makes the complex appear simple , logical and creates a very clean and defensible position for us… I wouldn't want to take a case to court without him."
Disputes happen. In the course of construction, due to the vast number of challenges and 'moving parts' there are bound to be areas where each party finds themselves on opposite sides of an issue. Typically these challenges result in each party digging in and wanting to defend their position regardless of the value or the wisdom in that approach. Yet, these occasions can oftentimes be managed in a way that limits the exposure for each party and allows a resolution to be developed that will keep the project moving forward.
Our number one goal is to keep the project moving forward to completion and then to limit the need for litigators, mediators, and arbitrators, if possible. If claims or litigation cannot be mitigated, then we expect to provide the tools necessary to develop a vigorous defense or a strong entitlement for our clients position.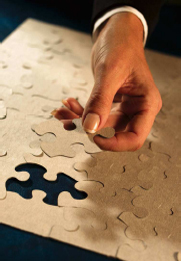 All too often, we are invited to review or develop a claim after the actual incidents that caused the delay or impacts have passed. In this area, our staff has developed exceptional skills in evaluating the information available to determine the relevant facts and the appropriate costs which allow us to define and defend the opinions that we form.
Our view is that regardless of which side of a claim we are on (development or defense), we believe the same level of expertise is required to evaluate the merits of the claim and to establish an appropriate position in managing the outcome.
Our staff has shown a proven expertise in writing sophisticated requests for equitable adjustment with complex, professional graphical representations as well as developing simplified graphics that tell a compelling story, for presentation purposes, in the early efforts to settle cases before they go to court.
Services we provide:
Forensic Schedule Analysis:
• As Planned vs. As Built Schedule Reviews
• Development of True Critical Path
• Delay Analysis
• Forensic reviews of "Window's" Analysis
Forensic Cost Analysis:
• Actual Construction Cost Auditing
• Forecast of Cost to Complete
• Forensic cost reviews to evaluate other components of claims
Labor Analysis:
• As Planned vs. As Built Labor Reviews
• Acceleration, trade stacking, release of work studies, overtime inefficiencies, etc…
• Evaluation of Planned Labor budgeting
Development of Costs and Damages:
• Original Contract Evaluation
• Total Costs Analysis vs. Claimed Losses
• Productivity Impacts and entitlement